Current Availability
WE'VE BEEN WAITING WEEKS FOR THIS ANNOUNCEMENT
WE ARE OPEN FOR BROWSING!!!!!
AVID READER BOOKSTORE BROWSING HOURS:
MONDAY to THURSDAY 10AM - 4PM
FRIDAY to SATURDAY 10AM - 6PM
SUNDAY - CLOSED
AVID & CO TOY STORE BROWSING HOURS:
MONDAY to FRIDAY : 10AM - 5PM
SATURDAY to SUNDAY : CLOSED
WE CAN'T WAIT TO SEE YOUR LITTLE MASKED FACES.
(BUT SERIOUSLY, YOU MUST BE MASKED BECAUSE IT'S THE COUNTY'S RULES)
USE APPROPRIATE SOCIAL DISTANCING PRACTICES WHEN YOU VISIT THE STORE.
HAVE A SPECIFIC BOOK IN MIND? PLEASE CALL 530-758-4040 OR EMAIL ERIN@AVIDREADERBOOKS.COM FOR CURRENT AVAILABILITY - WE CAN CHECK STORE STOCK OR MAKE A SPECIAL ORDER.
GOTTA DO EVERYTHING WE CAN TO KEEP EACH OTHER SAFE!
The Testing Ground - The Journey (Paperback)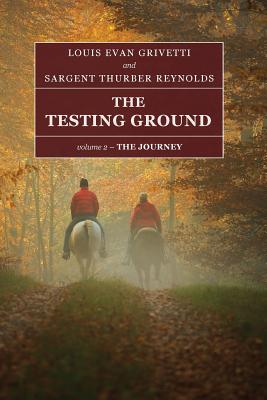 Description
---
The Testing Ground: Volume 2 - The Journey traces the cross-continental trek of Travis and Reese Saunders, survivors of a lethal virus that destroyed human life in much of the American continent. The couple leaves their home in the Big Hole Valley of Montana to search for survivors. On horseback, river passage, and on foot they make their way across the continent, following the headwaters of the Missouri River to the junction with the Mississippi River and the ruins of former St. Louis. Along the route they encounter small groups of survivors who relate stories of hardships, misery, and survival - accounts that reaffirm the resilience of human dignity even in the face of terrible ecological and health-related disasters. They pass through communities where the virus eliminated most of the population, leaving hard-working survivors who adjusted and worked together for the recovery of their communities. They travel on through the mountainous terrain of the Virginias and ultimately reach the ruins of Washington, D.C., where madness reigned during the Ripple and Dark Time, leaving the once-proud city a nuclear wasteland. What they observe, learn, and experience during their journey ultimately forces a decision to return to their previous home in the Big Hole Valley. Upon reaching their destination, the travelers are confronted with an unexpected reality: extraterrestrial inhabitants have settled in northwestern North America, and humans are no longer the only bipeds that occupy The Testing Ground.