Current Availability
WE'VE BEEN WAITING WEEKS FOR THIS ANNOUNCEMENT
WE ARE OPEN FOR BROWSING!!!!!
AVID READER BOOKSTORE BROWSING HOURS:
MONDAY to THURSDAY 10AM - 4PM
FRIDAY to SATURDAY 10AM - 6PM
SUNDAY - CLOSED
AVID & CO TOY STORE BROWSING HOURS:
MONDAY to FRIDAY : 10AM - 5PM
SATURDAY to SUNDAY : CLOSED
WE CAN'T WAIT TO SEE YOUR LITTLE MASKED FACES.
(BUT SERIOUSLY, YOU MUST BE MASKED BECAUSE IT'S THE COUNTY'S RULES)
USE APPROPRIATE SOCIAL DISTANCING PRACTICES WHEN YOU VISIT THE STORE.
HAVE A SPECIFIC BOOK IN MIND? PLEASE CALL 530-758-4040 OR EMAIL ERIN@AVIDREADERBOOKS.COM FOR CURRENT AVAILABILITY - WE CAN CHECK STORE STOCK OR MAKE A SPECIAL ORDER.
GOTTA DO EVERYTHING WE CAN TO KEEP EACH OTHER SAFE!
The Testing Ground - The Cave (Paperback)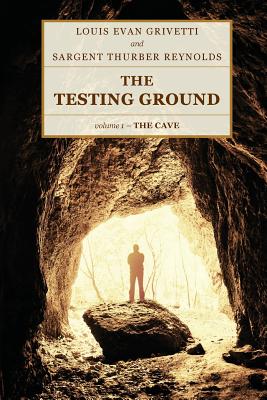 Description
---
Searching for an inhabitable planet, crew members of the KosMa ExPlorer discover an uncharted orb similar to their distant home. During regional exploration, they discover a cave containing materials documenting the history and demise of intelligent bipeds that apparently have vanished. These reports cryptically describe the planet's sequential life forms, from simple to complex civilizations. All these life forms were created by the Great Spirit Etowah, a cosmic force that assigns an Observer and Overseer team to impassively record, evaluate, and recommend continuation or extermination cycles. One document contains an explicit warning from Etowah to the orb bipeds: abide by my seven commandments, otherwise suffer extermination. An expansive memorandum chronicles a sequence of events when a computer-hacker terrorist implements a plan that succeeds far beyond his expectations to bring down the American banking and economic system. Subsequent events spiral wildly out of control, initiating hunger, thirst, and anarchy among survivors. Unimaginable chaos follows with the near-demise of global intelligent life forms. Unique individual and communal survival strategies develop at various isolated settlement groups. During the difficult recovery phase, some bipeds continue to ignore Etowah's commandments. Will the actions of these few trigger a final catastrophic mass extinction of the bipeds? Is the unnamed orb merely a convenient cosmic setting for Etowah's amusement, a "testing ground" on which life forms are created, managed, and eliminated, and where cyclical patterns reflect cosmic indifference? What is the future of the orb's bipeds: survival or extermination?