Current Availability
WE'VE BEEN WAITING WEEKS FOR THIS ANNOUNCEMENT
WE ARE OPEN FOR BROWSING!!!!!
AVID READER BOOKSTORE BROWSING HOURS:
MONDAY to THURSDAY 10AM - 4PM
FRIDAY to SATURDAY 10AM - 6PM
SUNDAY - CLOSED
AVID & CO TOY STORE BROWSING HOURS:
MONDAY to FRIDAY : 10AM - 5PM
SATURDAY to SUNDAY : CLOSED
WE CAN'T WAIT TO SEE YOUR LITTLE MASKED FACES.
(BUT SERIOUSLY, YOU MUST BE MASKED BECAUSE IT'S THE COUNTY'S RULES)
USE APPROPRIATE SOCIAL DISTANCING PRACTICES WHEN YOU VISIT THE STORE.
HAVE A SPECIFIC BOOK IN MIND? PLEASE CALL 530-758-4040 OR EMAIL ERIN@AVIDREADERBOOKS.COM FOR CURRENT AVAILABILITY - WE CAN CHECK STORE STOCK OR MAKE A SPECIAL ORDER.
GOTTA DO EVERYTHING WE CAN TO KEEP EACH OTHER SAFE!
Changing Gears: On Bicycle and Foot Through Greece and Western Turkey Summer, 1984 (Paperback)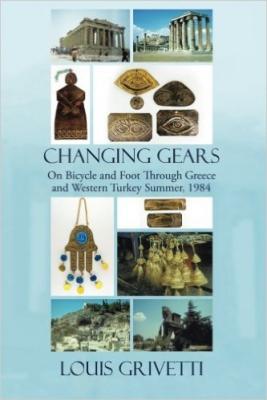 $23.99
Usually Ships in 1-5 Days
Description
---
"Changing Gears" is the journal of a research-travel odyssey undertaken in eastern Greece and western Turkey during summer, 1984. Fieldwork was conducted on the Greek islands of Lesbos, Limnos, and Chios and along the adjacent Turkish coast from the Dardanelles south to Kuşadasi as well as a challenging journey from the village of Troezen through the mountainous Peloponnesus of southeastern Greece to Athens, a route traveled by the Greek hero, Theseus. Included are illustrations and descriptions of ancient Argos, Athens, Corinth, Eleusis, Epidaurus, Isthmia, Marathon, Megara, Mycenae, Tiryns, and Troezen in Greece; and Ephesus, Pergamum, Sardis, Smyrna, and Troy in Turkey.