Current Availability
WE'VE BEEN WAITING WEEKS FOR THIS ANNOUNCEMENT
WE ARE OPEN FOR BROWSING!!!!!
AVID READER BOOKSTORE BROWSING HOURS:
MONDAY to THURSDAY 10AM - 4PM
FRIDAY to SATURDAY 10AM - 6PM
SUNDAY - CLOSED
AVID & CO TOY STORE BROWSING HOURS:
MONDAY to FRIDAY : 10AM - 5PM
SATURDAY to SUNDAY : CLOSED
WE CAN'T WAIT TO SEE YOUR LITTLE MASKED FACES.
(BUT SERIOUSLY, YOU MUST BE MASKED BECAUSE IT'S THE COUNTY'S RULES)
USE APPROPRIATE SOCIAL DISTANCING PRACTICES WHEN YOU VISIT THE STORE.
HAVE A SPECIFIC BOOK IN MIND? PLEASE CALL 530-758-4040 OR EMAIL ERIN@AVIDREADERBOOKS.COM FOR CURRENT AVAILABILITY - WE CAN CHECK STORE STOCK OR MAKE A SPECIAL ORDER.
GOTTA DO EVERYTHING WE CAN TO KEEP EACH OTHER SAFE!
Viet Nam 1993 - A New Beginning: An American Professor's Journal of Discovery, Exploration, and Introspection (Paperback)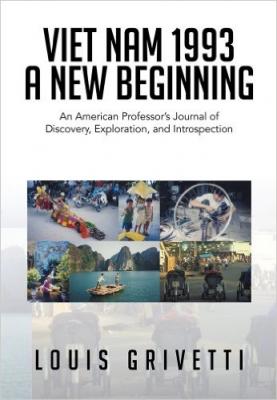 $23.99
Usually Ships in 1-5 Days
Description
---
Viet Nam 1993 is the journal of an American university professor who traveled to Viet Nam to explore opportunities and potential for agricultural and nutritional research. The journal describes interactions with Vietnamese officials and citizens, and presents vivid descriptions of the land and people of Viet Nam. During his journey the author traveled the length and breadth of the country – from the ethereal beauty of Ha Long Bay to the southern reaches of the Me Kong Delta. Viet Nam 1993 documents through descriptions and photographs what the country and people of Viet Nam were like before diplomatic relations were established with the United States.