Current Availability
CURBSIDE PICKUP NOW AVAILABLE!!!!
AVID READER BOOKSTORE CURBSIDE HOURS:
MONDAY to THURSDAY 10AM - 4PM
FRIDAY to SATURDAY 10AM - 6PM
SUNDAY - CLOSED
AVID & CO TOY STORE CURBSIDE HOURS:
MONDAY to FRIDAY : 10AM - 5PM
SATURDAY to SUNDAY : CLOSED
WE CAN'T WAIT TO SEE YOUR LITTLE MASKED FACES.
USE APPROPRIATE SOCIAL DISTANCING PRACTICES WHEN YOU VISIT THE STORE.
HAVE A SPECIFIC BOOK IN MIND? PLEASE CALL 530-758-4040 OR EMAIL ERIN@AVIDREADERBOOKS.COM FOR CURRENT AVAILABILITY - WE CAN CHECK STORE STOCK OR MAKE A SPECIAL ORDER.
GOTTA DO EVERYTHING WE CAN TO KEEP EACH OTHER SAFE!
Song of Siwa: The Marzuk-Iskander Festival (Paperback)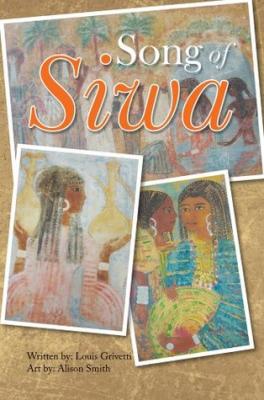 $19.99
Usually Ships in 1-5 Days
Description
---
"The Song of Siwa" is a fictional epic, the transcribed oral tradition of a band of early Stone Age hunters led by Marzuk who fled southwestern Europe, crossed the Mediterranean Sea to North Africa, and ultimately reached safe haven at Siwa Oasis in the western desert of modern Egypt. The narrative, also known as the Marzuk-Iskander Epic, traces the cultural transformation of Marzuk's clan from prehistoric Iberia to historical contacts with the Te-Henu of North Africa, the Chemi of the Nile Valley, and culminates with the visit of Iskander [Alexander the Great] to Siwa oasis, an event still revered at the oasis today. The Song of Siwa, the epic of Marzuk's clan, has been chanted by a hereditary line of elders for more than two millennia. The Marzuk-Islander festival held periodically at Siwa Oasis honors the clan's distant ancestors and celebrates the protective spirit of Alexander the Great. While "The Song of Siwa" is fiction, elements of the epic are based upon historical events.