Current Availability
WE'VE BEEN WAITING WEEKS FOR THIS ANNOUNCEMENT
WE ARE OPEN FOR BROWSING!!!!!
AVID READER BOOKSTORE BROWSING HOURS:
MONDAY to THURSDAY 10AM - 4PM
FRIDAY to SATURDAY 10AM - 6PM
SUNDAY - CLOSED
AVID & CO TOY STORE BROWSING HOURS:
MONDAY to FRIDAY : 10AM - 5PM
SATURDAY to SUNDAY : CLOSED
WE CAN'T WAIT TO SEE YOUR LITTLE MASKED FACES.
(BUT SERIOUSLY, YOU MUST BE MASKED BECAUSE IT'S THE COUNTY'S RULES)
USE APPROPRIATE SOCIAL DISTANCING PRACTICES WHEN YOU VISIT THE STORE.
HAVE A SPECIFIC BOOK IN MIND? PLEASE CALL 530-758-4040 OR EMAIL ERIN@AVIDREADERBOOKS.COM FOR CURRENT AVAILABILITY - WE CAN CHECK STORE STOCK OR MAKE A SPECIAL ORDER.
GOTTA DO EVERYTHING WE CAN TO KEEP EACH OTHER SAFE!
It Is If I Speak (Wesleyan Poetry) (Paperback)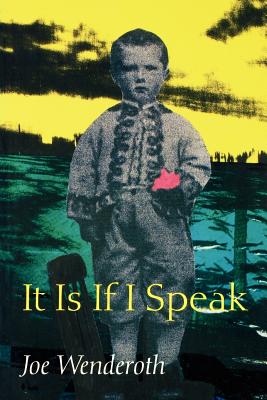 $15.95
Usually Ships in 1-5 Days
Description
---
In the epigraph to Joe Wenderoth's new volume of poetry, a herdsman, exhorted by Oedipus to speak the truth, replies "It is if I speak that I will be destroyed." Wenderoth's poetry is sparse, nihilistic -- and sometimes witty. Publishers Weekly wrote that, "Like Stevens, Wenderoth has a passion for philosophical ideas; at the same time he follows Williams' dictum: no ideas but in things. The result is poetry that is intellectually charged but whose final fidelity is to the senses." His new book has the dignity of a sincere and ferocious despair. In the narratives of these poems, "owing is all that really happens," and lives are shaped by the refusal to "sink dumbly into tolerance of a spectacle.
About the Author
---
JOE WENDEROTH, whose new work is published regularly in Triquarterly, Colorado Review, Seneca Review, and other journals, has captured the front cover of American Poetry Review, and continues to gather a following. A graduate of the Warren Wilson MFA Program, he is currently in the English Department at Southwest State University in Marshall, Minnesota. Author of Disfortune (Wesleyan, 1995) and a chapbook The Endearment (1999), excerpts of his Letters to Wendy's are accessible on-line at Nerve.com