Current Availability
WE'VE BEEN WAITING WEEKS FOR THIS ANNOUNCEMENT
WE ARE OPEN FOR BROWSING!!!!!
AVID READER BOOKSTORE BROWSING HOURS:
MONDAY to THURSDAY 10AM - 4PM
FRIDAY to SATURDAY 10AM - 6PM
SUNDAY - CLOSED
AVID & CO TOY STORE BROWSING HOURS:
MONDAY to FRIDAY : 10AM - 5PM
SATURDAY to SUNDAY : CLOSED
WE CAN'T WAIT TO SEE YOUR LITTLE MASKED FACES.
(BUT SERIOUSLY, YOU MUST BE MASKED BECAUSE IT'S THE COUNTY'S RULES)
USE APPROPRIATE SOCIAL DISTANCING PRACTICES WHEN YOU VISIT THE STORE.
HAVE A SPECIFIC BOOK IN MIND? PLEASE CALL 530-758-4040 OR EMAIL ERIN@AVIDREADERBOOKS.COM FOR CURRENT AVAILABILITY - WE CAN CHECK STORE STOCK OR MAKE A SPECIAL ORDER.
GOTTA DO EVERYTHING WE CAN TO KEEP EACH OTHER SAFE!
Disfortune (Wesleyan Poetry) (Paperback)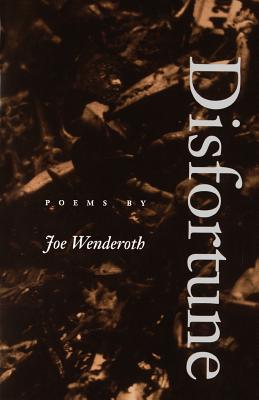 $15.95
Usually Ships in 1-5 Days
Description
---
Disfortune is not in the mainstream of American poetic speech, nor is it easily placed into any of the well-known poetic speech-camps that have arisen on its margins. Terse, haunting lyrics expose the irreducible contradictions of living, wherein "the talking-singing, the whole talking-/singing ball of yarn, begins to unravel." Deceptively casual in tone, these poems offer startling confrontations with "the unoriginal/oblivion," with "the contrived delicacy/of what is emptied and kept." Joe Wenderoth sees "fortune" as the mute history of events proceeding toward the ultimate security; his poems arise from "disfortune," from the need "Just to sing the song that's kept you/quiet/all this time." This book is a rare occurrence, marking not only a new intimacy with the world, but also a remembering of the determined motion of intimacy itself.
About the Author
---
JOE WENDEROTH grew up near Baltimore. He graduated with a B.A. in English/Creative Writing from Loyola College in Baltimore, attended the graduate Creative Writing program at New York University, then transferred to and received an M.F.A. from Warren Wilson College. To pay for food, shelter, and music, he has done and continues to do what he has to do.