Earth House Hold (Paperback)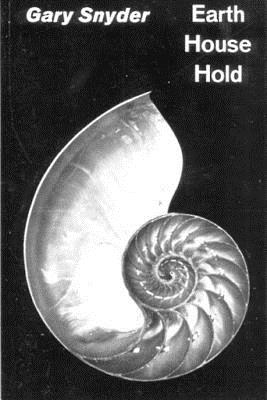 Description
---
Both Pound and Williams have shown a good poet can revitalize prose style. Earth House Hold (a play on the root meaning of "ecology"), drawn from Gary Snyder's essays and journals, may prove a landmark for the new generation.
"As a poet," Snyder tells us, "I hold the most archaic values on earth. They go back to the late Paleolithic; the fertility of the soil, the magic of animals, the power-vision in solitude, the terrifying intuition and rebirth; the love and ecstasy of the dance, the common work of the tribe." He develops, as replacement for shattered social structures. a concept of tribal tradition which could lead to "growth and enlightenment in self-disciplined freedom. Whatever it is or ever was in any other culture can be reconstructed from the unconscious through meditation...the coming revolution will close the circle and link us in many ways with the most creative aspects of our archaic past."
About the Author
---
Born in 1930 in San Francisco, Gary Snyder grew up in the rural Pacific Northwest. He graduated from Reed College in 1951 with degrees in anthropology and literature, and later, 1953–56, studied Japanese and Chinese civilization at Berkeley, returning there to teach in the English Department. After participating in the San Francisco revival, the beginning of the beat poetry movement, with Ginsberg, Whalen, Rexroth and McClure, Snyder quietly went off to Japan in 1955 where he stayed for eighteen months, living in a Zen monastery. In 1958, he joined the tanker "Sappa Creek" and traveled around the world. In early 1959 he again returned to Japan where, apart from six months in India, he studied Kyoto under Oda Sesso Roshi, the Zen master and Head Abbot of Daitoku-Ji. He has spent further time (1966–67) in Japan on a Bollingen research grant. In 1969 he received a Guggenheim grant and toured the Southwestern United States visiting various Indian tribes.