Current Availability
WE'VE BEEN WAITING WEEKS FOR THIS ANNOUNCEMENT
WE ARE OPEN FOR BROWSING!!!!!
AVID READER BOOKSTORE BROWSING HOURS:
MONDAY to THURSDAY 10AM - 4PM
FRIDAY to SATURDAY 10AM - 6PM
SUNDAY - CLOSED
AVID & CO TOY STORE BROWSING HOURS:
MONDAY to FRIDAY : 10AM - 5PM
SATURDAY to SUNDAY : CLOSED
WE CAN'T WAIT TO SEE YOUR LITTLE MASKED FACES.
(BUT SERIOUSLY, YOU MUST BE MASKED BECAUSE IT'S THE COUNTY'S RULES)
USE APPROPRIATE SOCIAL DISTANCING PRACTICES WHEN YOU VISIT THE STORE.
HAVE A SPECIFIC BOOK IN MIND? PLEASE CALL 530-758-4040 OR EMAIL ERIN@AVIDREADERBOOKS.COM FOR CURRENT AVAILABILITY - WE CAN CHECK STORE STOCK OR MAKE A SPECIAL ORDER.
GOTTA DO EVERYTHING WE CAN TO KEEP EACH OTHER SAFE!
Turpentine (Paperback)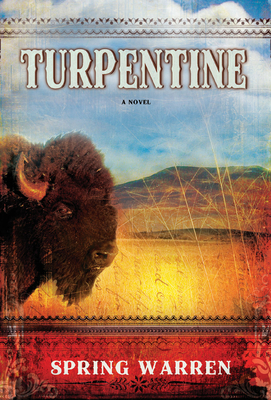 Description
---
A comic glance at the old American West and a serious story about transformation and redemption, Turpentine is a bold, inventive novel about a young man's attempt to make sense of the past while unsteadily growing into adulthood. In 1871, Edward Turrentine Bayard III, sick and restless, leaves his Connecticut home to recover out west. But when the private sanitarium in which he is to stay proves to be nothing more than a rickety outpost on the Nebraskan plains, he becomes a buffalo skinner. After returning to the East, Ned teams up with Phaegin, who earns her money rolling cigars, and Curly, a fourteen-year-old coal miner, but the newfound trio is wrongly accused of triggering a bomb at a labor rally, and they must flee. With a Pinkerton agent following their every move, the gang of winsome ne'er-do-wells takes flight on a circuitous escape through northern outposts into Indian country, past the slums of Chicago, and into the boundless Great Plains. En route they become witness to the transformation and growing pains of a burgeoning nation. A picaresque novel of wonderful energy and unforgettable characters, Turpentine is a comic, prescient look at the growth of an individual and a country.