Current Availability
WE'VE BEEN WAITING WEEKS FOR THIS ANNOUNCEMENT
WE ARE OPEN FOR BROWSING!!!!!
AVID READER BOOKSTORE BROWSING HOURS:
MONDAY to THURSDAY 10AM - 4PM
FRIDAY to SATURDAY 10AM - 6PM
SUNDAY - CLOSED
AVID & CO TOY STORE BROWSING HOURS:
MONDAY to FRIDAY : 10AM - 5PM
SATURDAY to SUNDAY : CLOSED
WE CAN'T WAIT TO SEE YOUR LITTLE MASKED FACES.
(BUT SERIOUSLY, YOU MUST BE MASKED BECAUSE IT'S THE COUNTY'S RULES)
USE APPROPRIATE SOCIAL DISTANCING PRACTICES WHEN YOU VISIT THE STORE.
HAVE A SPECIFIC BOOK IN MIND? PLEASE CALL 530-758-4040 OR EMAIL ERIN@AVIDREADERBOOKS.COM FOR CURRENT AVAILABILITY - WE CAN CHECK STORE STOCK OR MAKE A SPECIAL ORDER.
GOTTA DO EVERYTHING WE CAN TO KEEP EACH OTHER SAFE!
Shooting the Sun: A Novel (Paperback)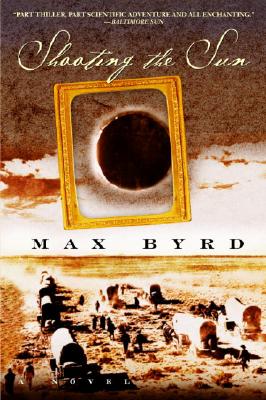 Description
---
Charles Babbage was an English genius of legendary eccentricity. He invented the cowcatcher, the ophthalmoscope, and the "penny post." He was an expert lock picker, he wrote a ballet, he pursued a vendetta against London organ-grinders that made him the laughingstock of Europe. And all his life he was in desperate need of enormous sums of money to build his fabled reasoning machine, the Difference Engine, the first digital computer in history.

To publicize his Engine, Babbage sponsors a private astronomical expedition—a party of four men and one remarkable woman—who will set out from Washington City and travel by wagon train two thousand miles west, beyond the last known outposts of civilization. Their ostensible purpose is to observe a total eclipse of the sun predicted by
Babbage's computer, and to photograph it with the newly invented camera of Louis Daguerre.

The actual purpose, however…

Suffice it to say that in Shooting the Sun nothing is what it seems, eclipses have minds of their own, and even the best computer cannot predict treachery, greed, and the fickle passions of the human heart.
About the Author
---
Max Byrd is the author of the bestselling historical novels Jefferson, Jackson, and Grant. He makes his home in Davis, California.
Praise For…
---
"An engaging travelogue along the old Santa Fe Trail, served up with plenty of authentic frontier detail."
--Publishers Weekly

"Full of insights and laced with  subtle humor.... The author shows us every detail of the trip, from the attitudes of  the day to how to find water in desert sand and preparations for a  Kiowa Sun Dance."
--The Denver Post