Current Availability
WE'VE BEEN WAITING WEEKS FOR THIS ANNOUNCEMENT
WE ARE OPEN FOR BROWSING!!!!!
AVID READER BOOKSTORE BROWSING HOURS:
MONDAY to THURSDAY 10AM - 4PM
FRIDAY to SATURDAY 10AM - 6PM
SUNDAY - CLOSED
AVID & CO TOY STORE BROWSING HOURS:
MONDAY to FRIDAY : 10AM - 5PM
SATURDAY to SUNDAY : CLOSED
WE CAN'T WAIT TO SEE YOUR LITTLE MASKED FACES.
(BUT SERIOUSLY, YOU MUST BE MASKED BECAUSE IT'S THE COUNTY'S RULES)
USE APPROPRIATE SOCIAL DISTANCING PRACTICES WHEN YOU VISIT THE STORE.
HAVE A SPECIFIC BOOK IN MIND? PLEASE CALL 530-758-4040 OR EMAIL ERIN@AVIDREADERBOOKS.COM FOR CURRENT AVAILABILITY - WE CAN CHECK STORE STOCK OR MAKE A SPECIAL ORDER.
GOTTA DO EVERYTHING WE CAN TO KEEP EACH OTHER SAFE!
Jefferson: A Novel (Paperback)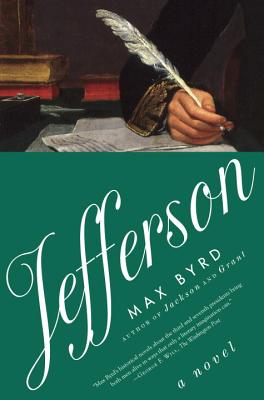 Description
---
As he did with Presidents Jackson and Grant in those magnificent novels, Max Byrd now reveals Thomas Jefferson as we've never seen before. Byrd transports us to 1784, as Jefferson, the newly appointed American ambassador to the court of Louis XVI and Marie Antoinette, arrives in Paris—a city adrift in intrigue, upheaval, and temptation that will challenge his principles, incite his passions, and change him forever.
 
Through the eyes of his impressionable young secretary, William Short, readers watch as the future president builds his dream of America with fellow patriots John Adams and Ben Franklin, while struggling between political ambition and an unexpected crisis of the heart with a woman who has the power to destroy him. Behind the face this complex Virginian shows the world, Thomas Jefferson is an enigmatic statesman who fights for individual liberty even as he keeps slaves, who champions free will even as he denies it to his daughters, and who holds men to the highest standards of honor—even as he embarks on a shadowy double life of his own.
 
"Max Byrd's historical novels about the third and seventh presidents bring both men alive in ways that only a literary imagination can."—George F. Will, The Washington Post
 
"Jefferson has the organic intimacy of a novel that has sprung full-blown from the imagination of its creator."—The New York Times
 
"Superb . . . fascinating in the psychological insight it provides to one of the greatest Americans . . . a truly memorable book."—W. Jackson Bate, Pulitzer Prize–winning author of Samuel Johnson and John Keats
 
"Absolutely splendid historical fiction that resonates with international, provincial, and individual passion and drama."—Booklist
 
"A real tour de force."—San Francisco Chronicle
About the Author
---
Max Byrd is the acclaimed author of Jefferson, Jackson, Grant, Shooting the Sun, and many other novels. An authority on eighteenth- and nineteenth-century American history, Byrd lives in Davis, California.
Praise For…
---
"Max Byrd's historical novels about the third and seventh presidents bring both men alive in ways that only a literary imagination can."—George F. Will, The Washington Post
 
"Jefferson has the organic intimacy of a novel that has sprung full-blown from the imagination of its creator."—The New York Times
 
"Superb . . . fascinating in the psychological insight it provides to one of the greatest Americans . . . a truly memorable book."—W. Jackson Bate, Pulitzer Prize–winning author of Samuel Johnson and John Keats
 
"Absolutely splendid historical fiction that resonates with international, provincial, and individual passion and drama."—Booklist
 
"A real tour de force."—San Francisco Chronicle