Current Availability
WE'VE BEEN WAITING WEEKS FOR THIS ANNOUNCEMENT
WE ARE OPEN FOR BROWSING!!!!!
AVID READER BOOKSTORE BROWSING HOURS:
MONDAY to THURSDAY 10AM - 4PM
FRIDAY to SATURDAY 10AM - 6PM
SUNDAY - CLOSED
AVID & CO TOY STORE BROWSING HOURS:
MONDAY to FRIDAY : 10AM - 5PM
SATURDAY to SUNDAY : CLOSED
WE CAN'T WAIT TO SEE YOUR LITTLE MASKED FACES.
(BUT SERIOUSLY, YOU MUST BE MASKED BECAUSE IT'S THE COUNTY'S RULES)
USE APPROPRIATE SOCIAL DISTANCING PRACTICES WHEN YOU VISIT THE STORE.
HAVE A SPECIFIC BOOK IN MIND? PLEASE CALL 530-758-4040 OR EMAIL ERIN@AVIDREADERBOOKS.COM FOR CURRENT AVAILABILITY - WE CAN CHECK STORE STOCK OR MAKE A SPECIAL ORDER.
GOTTA DO EVERYTHING WE CAN TO KEEP EACH OTHER SAFE!
The Totality for Kids (New California Poetry #16) (Paperback)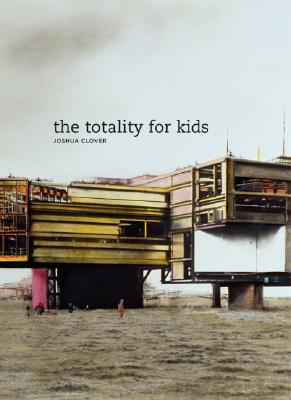 Email or call for price.
Usually Ships in 1-5 Days
Description
---
The Totality for Kids is the second collection of poems by Joshua Clover, whose debut, Madonna anno domini, won the Walt Whitman award from the Academy of American Poets. This volume takes as its subject the troubled sleep of late modernity, from the grandeur and failure of megacities to the retreats and displacements of the suburbs. The power of crowds and architecture commingles with the alienation and idleness of the observer, caught between "the brutal red dream/Of the collective" and "the parade/Of the ideal citizen." The book's action takes place in these gaps, "dead spaces beside the endlessly grieving stream." The frozen tableau of the spectacle meets its double in the sense that something is always about to happen. Political furies and erotic imaginings coalesce and escape within a welter of unmoored allusions, encounters, citations, and histories, the dreams possible within the modern's excess of signification—as if to return revolutionary possibility to the regime of information by singing it its own song.
About the Author
---
Joshua Clover is the author of The Matrix (2005) and Madonna anno domini (1997). He is Associate Professor of Poetry and Poetics at the University of California, Davis, and contributes to the Village Voice and The New York Times.