Current Availability
WE'VE BEEN WAITING WEEKS FOR THIS ANNOUNCEMENT
WE ARE OPEN FOR BROWSING!!!!!
AVID READER BOOKSTORE BROWSING HOURS:
MONDAY to THURSDAY 10AM - 4PM
FRIDAY to SATURDAY 10AM - 6PM
SUNDAY - CLOSED
AVID & CO TOY STORE BROWSING HOURS:
MONDAY to FRIDAY : 10AM - 5PM
SATURDAY to SUNDAY : CLOSED
WE CAN'T WAIT TO SEE YOUR LITTLE MASKED FACES.
(BUT SERIOUSLY, YOU MUST BE MASKED BECAUSE IT'S THE COUNTY'S RULES)
USE APPROPRIATE SOCIAL DISTANCING PRACTICES WHEN YOU VISIT THE STORE.
HAVE A SPECIFIC BOOK IN MIND? PLEASE CALL 530-758-4040 OR EMAIL ERIN@AVIDREADERBOOKS.COM FOR CURRENT AVAILABILITY - WE CAN CHECK STORE STOCK OR MAKE A SPECIAL ORDER.
GOTTA DO EVERYTHING WE CAN TO KEEP EACH OTHER SAFE!
Chocolate History (Hardcover)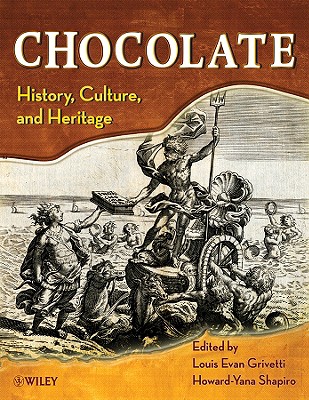 $120.50
Usually Ships in 1-5 Days
Description
---
International Association of Culinary Professionals (IACP) 2010 Award Finalists in the Culinary History category.
Chocolate. We all love it, but how much do we really know about it? In addition to pleasing palates since ancient times, chocolate has played an integral role in culture, society, religion, medicine, and economic development across the Americas, Africa, Asia, and Europe.
In 1998, the Chocolate History Group was formed by the University of California, Davis, and Mars, Incorporated to document the fascinating story and history of chocolate. This book features fifty-seven essays representing research activities and contributions from more than 100 members of the group. These contributors draw from their backgrounds in such diverse fields as anthropology, archaeology, biochemistry, culinary arts, gender studies, engineering, history, linguistics, nutrition, and paleography. The result is an unparalleled, scholarly examination of chocolate, beginning with ancient pre-Columbian civilizations and ending with twenty-first-century reports.
Here is a sampling of some of the fascinating topics explored inside the book:
Ancient gods and Christian celebrations: chocolate and religion

Chocolate and the Boston smallpox epidemic of 1764

Chocolate pots: reflections of cultures, values, and times

Pirates, prizes, and profits: cocoa and early American east coast trade

Blood, conflict, and faith: chocolate in the southeast and southwest borderlands of North America

Chocolate in France: evolution of a luxury product

Development of concept maps and the chocolate research portal
Not only does this book offer careful documentation, it also features new and previously unpublished information and interpretations of chocolate history. Moreover, it offers a wealth of unusual and interesting facts and folklore about one of the world's favorite foods.
About the Author
---
Louis Evan Grivetti, PHD, is Professor Emeritus, Department of Nutrition, at the University of California, Davis. His honors include the Nutrition Foundation's Book Award for the best nutrition book published in 1977, Food: The Gift of Osiris. From 1987 to 1990, he was the Institute of Food Technologists Scientific Lecturer for the United States. Dr. Grivetti is a member of the editorial boards of Ecology of Food and Nutrition, The International Journal of Food Sciences and Nutrition, Nutrition Today, and The Journal of Ethnobiology and Ethnomedicine. Ooward-Yana Shapirh, PhD, is Global Director of Plant Science and External Research at Mars, Incorporated, the largest chocolate company in the world. Dr. Shapiro serves as Chairman of the Board of the Agricultural Sustainability Institute at the University of California, Davis, and is an Adjunct Professor in the College of Agricultural and Environmental Sciences. He is a Fellow of the World Agroforestry Centre and a contributing author of the World Bank IAASTD Report, has presented at more than 150 international conferences and meetings, is a frequent contributor to media outlets worldwide as a writer and speaker, and has published three books on sustainable agriculture.