Tamsin (Paperback)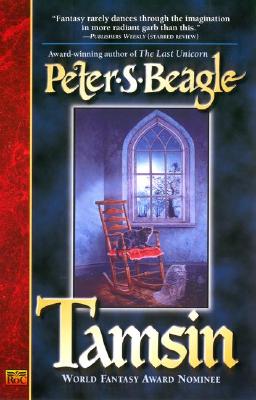 Description
---
"This is a book that any Beagle fan must have, and will convert any newcomers to his magical works." –The Orlando Sentinel
Arriving in the English countryside to live with her mother and new stepfather, Jenny has no interest in her new surroundings--until she encounters things on this ancient estate with ties to another world…one darker and older than anything she's ever experienced. And meets a friend in greater pain than any she has ever known…
Tamsin died more than 300 years ago. As a ghost she has haunted the lonely estate without rest, trapped by a hidden trauma she can't remember, and a powerful evil even the spirits of the night cannot name.
And before Jenny can help Tamsin find peace, she will have to delve deeper into the dark world of the night than any human has in hundreds of years, and face danger that will change her life forever…
About the Author
---
Peter S. Beagle, a World Fantasy Award nominee, is the bestselling author of the fantasy classic The Last Unicorn as well as many other highly acclaimed works. His novels and stories have been translated into sixteen languages worldwide, and his long and fascinating career has covered everything from journalism and stage adaptations to songwriting and performances. He has given readings, lectures, and concerts of his own songs from coast to coast, and has written several screenplays, including Ralph Bakshi's film version of The Lord of the Rings.