Current Availability
WE'VE BEEN WAITING WEEKS FOR THIS ANNOUNCEMENT
WE ARE OPEN FOR BROWSING!!!!!
AVID READER BOOKSTORE BROWSING HOURS:
MONDAY to THURSDAY 10AM - 4PM
FRIDAY to SATURDAY 10AM - 6PM
SUNDAY - CLOSED
AVID & CO TOY STORE BROWSING HOURS:
MONDAY to FRIDAY : 10AM - 5PM
SATURDAY to SUNDAY : CLOSED
WE CAN'T WAIT TO SEE YOUR LITTLE MASKED FACES.
(BUT SERIOUSLY, YOU MUST BE MASKED BECAUSE IT'S THE COUNTY'S RULES)
USE APPROPRIATE SOCIAL DISTANCING PRACTICES WHEN YOU VISIT THE STORE.
HAVE A SPECIFIC BOOK IN MIND? PLEASE CALL 530-758-4040 OR EMAIL ERIN@AVIDREADERBOOKS.COM FOR CURRENT AVAILABILITY - WE CAN CHECK STORE STOCK OR MAKE A SPECIAL ORDER.
GOTTA DO EVERYTHING WE CAN TO KEEP EACH OTHER SAFE!
Black Glass: Stories (Paperback)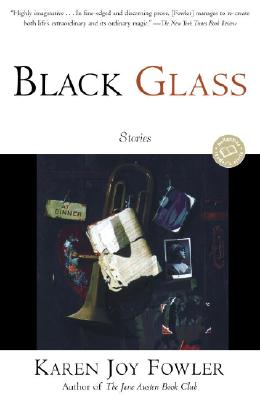 Description
---
Carry Nation is on the loose again, smashing topless bars as she radicalizes women and preaches clean living to men.... Mrs. Gulliver's patience with her long-voyaging Lemuel is wearing thin: Money is short and the kids can't even remember what their dad looks like.... The ever-faithful Tonto is turning forty -- and not so much as a birthday phone call from that masked man....
In these and thirteen other fantastical short fictions, Karen Joy Fowler turns accepted norms inside out and fairy tales upside down, as she playfully pushes us to reconsider life's fragile realities.