Current Availability
WE'VE BEEN WAITING WEEKS FOR THIS ANNOUNCEMENT
WE ARE OPEN FOR BROWSING!!!!!
AVID READER BOOKSTORE BROWSING HOURS:
MONDAY to THURSDAY 10AM - 4PM
FRIDAY to SATURDAY 10AM - 6PM
SUNDAY - CLOSED
AVID & CO TOY STORE BROWSING HOURS:
MONDAY to FRIDAY : 10AM - 5PM
SATURDAY to SUNDAY : CLOSED
WE CAN'T WAIT TO SEE YOUR LITTLE MASKED FACES.
(BUT SERIOUSLY, YOU MUST BE MASKED BECAUSE IT'S THE COUNTY'S RULES)
USE APPROPRIATE SOCIAL DISTANCING PRACTICES WHEN YOU VISIT THE STORE.
HAVE A SPECIFIC BOOK IN MIND? PLEASE CALL 530-758-4040 OR EMAIL ERIN@AVIDREADERBOOKS.COM FOR CURRENT AVAILABILITY - WE CAN CHECK STORE STOCK OR MAKE A SPECIAL ORDER.
GOTTA DO EVERYTHING WE CAN TO KEEP EACH OTHER SAFE!
Sarah Canary (Paperback)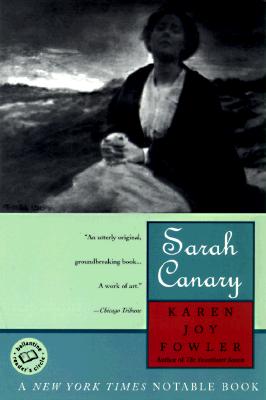 Description
---
The year is 1873, the place the unsettled Pacific Northwest. Into a Chinese laborer's camp wanders a strange white woman dressed all in black. Speaking a garbled but ecstatic language the laborers cannot understand, she can no more be ignored than persuaded to leave.
Someone must escort her back to whatever unknown place she came from, and that someone is Chin Ah Kin. Already worlds away from his native Canton, Chin embarks on what will prove to be an extraordinary odyssey with the enigmatic creature he knows only as Sarah Canary.
Karen Joy Fowler has written an awe-inspiring adventure, a work of literary magic.