Current Availability
CURBSIDE PICKUP NOW AVAILABLE!!!!
AVID READER BOOKSTORE CURBSIDE HOURS:
MONDAY to THURSDAY 10AM - 4PM
FRIDAY to SATURDAY 10AM - 6PM
SUNDAY - CLOSED
AVID & CO TOY STORE CURBSIDE HOURS:
MONDAY to FRIDAY : 10AM - 5PM
SATURDAY to SUNDAY : CLOSED
WE CAN'T WAIT TO SEE YOUR LITTLE MASKED FACES.
USE APPROPRIATE SOCIAL DISTANCING PRACTICES WHEN YOU VISIT THE STORE.
HAVE A SPECIFIC BOOK IN MIND? PLEASE CALL 530-758-4040 OR EMAIL ERIN@AVIDREADERBOOKS.COM FOR CURRENT AVAILABILITY - WE CAN CHECK STORE STOCK OR MAKE A SPECIAL ORDER.
GOTTA DO EVERYTHING WE CAN TO KEEP EACH OTHER SAFE!
Honeymoon with My Brother: A Memoir (Paperback)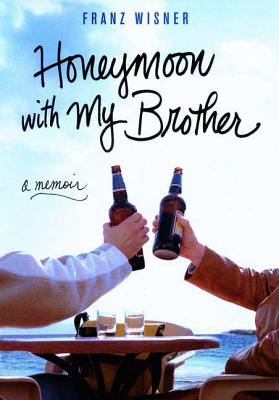 $20.99
Usually Ships in 1-5 Days
Description
---
This is the true story of Franz Wisner, a man who thought he had it all- a high profile career and the fiancée of his dreams- when suddenly, his life turned upside down. Just days before they were to be married, his fiancée called off the wedding. Luckily, his large support network of family and friends wouldn't let him succumb to his misery. They decided Franz should have a wedding and a honeymoon anyway- there just wouldn't be a bride at the ceremony, and Franz' travel companion would be his brother, Kurt.
During the "honeymoon," Franz reconnected with his brother and began to look at his life with newfound perspective. The brothers decided to leave their old lives behind them. They quit their jobs, sold all their possessions, and traveled around the world, visiting fifty-three countries for the next two years. In Honeymoon With My Brother, Franz recounts this remarkable journey, during which he turned his heartbreak into an opportunity to learn about himself, the world, and the brother he hardly knew.
About the Author
---
Franz Wisner is a writer/vagabond who, in a previous reincarnation, used to work as a lobbyist, a public relations executive, and a government press secretary. During his world journeys, he published numerous travel articles and opinion pieces, which appeared in the San Francisco Chronicle, Los Angeles Times, ABC News on-line, and Coast Magazine, among others. He is the author of the book Honeymoon with My Brother and How the World Makes Love.
Praise For…
---
"Written in a clear, conversational style, the book combines all the elements of a love story, a rediscovered brother-to-brother relationship, a travelogue and an adventure story--told against the backdrop of a strong and supportive family." —THE SACRAMENTO BEE
"Fun, well-paced and personal...an exceptional read." —OC METRO
"[Wisner] is a gifted storyteller with a flair for defining the describing details of people and places." —COAST magazine