Current Availability
WE'VE BEEN WAITING WEEKS FOR THIS ANNOUNCEMENT
WE ARE OPEN FOR BROWSING!!!!!
AVID READER BOOKSTORE BROWSING HOURS:
MONDAY to THURSDAY 10AM - 4PM
FRIDAY to SATURDAY 10AM - 6PM
SUNDAY - CLOSED
AVID & CO TOY STORE BROWSING HOURS:
MONDAY to FRIDAY : 10AM - 5PM
SATURDAY to SUNDAY : CLOSED
WE CAN'T WAIT TO SEE YOUR LITTLE MASKED FACES.
(BUT SERIOUSLY, YOU MUST BE MASKED BECAUSE IT'S THE COUNTY'S RULES)
USE APPROPRIATE SOCIAL DISTANCING PRACTICES WHEN YOU VISIT THE STORE.
HAVE A SPECIFIC BOOK IN MIND? PLEASE CALL 530-758-4040 OR EMAIL ERIN@AVIDREADERBOOKS.COM FOR CURRENT AVAILABILITY - WE CAN CHECK STORE STOCK OR MAKE A SPECIAL ORDER.
GOTTA DO EVERYTHING WE CAN TO KEEP EACH OTHER SAFE!
The Psychology of Gratitude (Hardcover)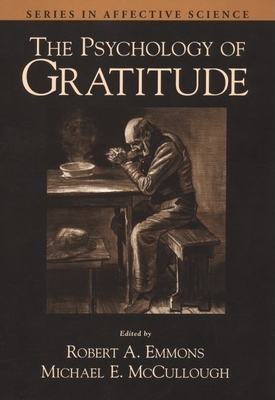 $77.00
Usually Ships in 1-5 Days
Description
---
Gratitude, like other positive emotions, has inspired many theological and philosophical writings, but it has inspired very little vigorous, empirical research. In an effort to remedy this oversight, this volume brings together prominent scientists from various disciplines to examine what has become known as the most-neglected emotion. The volume begins with the historical, philosophical, and theoretical foundations of gratitude, then presents the current research perspectives from social, personality, and developmental psychology, as well as from primatology, anthropology, and biology. The volume also includes a comprehensive, annotated bibliography of research on gratitude. This work contributes a great deal to the growing positive psychology initiative and to the scientific investigation of positive human emotions. It will be an invaluable resource for researchers and students in social, personality, and developmental, clinical, and health psychology, as well as to sociologists and cultural anthropologists.