Current Availability
WE'VE BEEN WAITING WEEKS FOR THIS ANNOUNCEMENT
WE ARE OPEN FOR BROWSING!!!!!
AVID READER BOOKSTORE BROWSING HOURS:
MONDAY to THURSDAY 10AM - 4PM
FRIDAY to SATURDAY 10AM - 6PM
SUNDAY - CLOSED
AVID & CO TOY STORE BROWSING HOURS:
MONDAY to FRIDAY : 10AM - 5PM
SATURDAY to SUNDAY : CLOSED
WE CAN'T WAIT TO SEE YOUR LITTLE MASKED FACES.
(BUT SERIOUSLY, YOU MUST BE MASKED BECAUSE IT'S THE COUNTY'S RULES)
USE APPROPRIATE SOCIAL DISTANCING PRACTICES WHEN YOU VISIT THE STORE.
HAVE A SPECIFIC BOOK IN MIND? PLEASE CALL 530-758-4040 OR EMAIL ERIN@AVIDREADERBOOKS.COM FOR CURRENT AVAILABILITY - WE CAN CHECK STORE STOCK OR MAKE A SPECIAL ORDER.
GOTTA DO EVERYTHING WE CAN TO KEEP EACH OTHER SAFE!
Gilt (Paperback)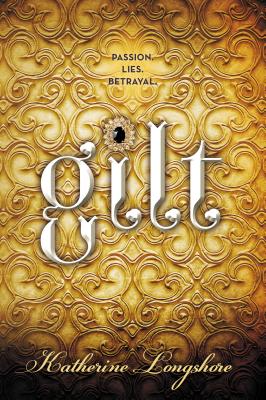 Description
---
In the court of King Henry VIII, nothing is free--
and love comes at the highest price of all.

When Kitty Tylney's best friend, Catherine Howard, worms her way into King Henry VIII's heart and brings Kitty to court, she's thrust into a world filled with fabulous gowns, sparkling jewels, and elegant parties. No longer stuck in Cat's shadow, Kitty's now caught between two men--the object of her affection and the object of her desire. But court is also full of secrets, lies, and sordid affairs, and as Kitty witnesses Cat's meteoric rise and fall as queen, she must figure out how to keep being a good friend when the price of telling the truth could literally be her head.
About the Author
---
Katherine Longshore grew up on the northern California coast. At university, she created her own major in Cross-Cultural Studies and Communications, planning to travel and write. Forever. Four years, six continents, and countless pairs of shoes later, she went to England for two weeks, stayed five years, and discovered history. She now lives in California with her husband, two children, and a sun-worshiping dog.
Praise For…
---
"In modern times, Cat would most likely be a cheerleader; the king, captain of the football team. But the royal backdrop with historical underpinnings makes a far more interesting story…Readers can practically feel the embroidered ball gowns and hand-stitched lace." –
The Los Angeles Times
"I believe I found my new favorite series"- MTV.com
"Longshore, who's clearly done her historical homework, takes full advantage of the Tudor standards. . . and surroundings. . .  but Cat is a completely contemporary American teenager."—BCCB
"Longshore writes a believable novel of historical fiction with well-developed characters and entertaining . . . plot twists."—VOYA
"A good, juicy story . . . royally riveting for the reader."—Booklist
"A substantive, sobering historical read, with just a few heaving bodices."—Kirkus Reviews